Talos™
With the Talos™ note validator, CPI presents the next generation of note validation for the vending industry, the first of it's kind to be equipped for connectivity and mobile diagnostics. An enhancement of the legacy Series 2000™ platform, the Talos bill validator combines MEI VN reliability and performance with an enhanced sensor platform, increased speed, and industry-leading fraud protection.
Benefits
Superior fraud protection – new, enhanced sensor platform offers 10X greater note coverage and superior recognition
Faster transaction speed – 2X faster than Series 2000 delivers increased throughput for higher revenue during peak hours
Commonality with Series 2000 – Maintains common and understood components and functionality
USB connectivity – enables easy updates and configuration, reducing at-machine update time
CPI Synq™ module compatibility – allows wireless, on-site, mobile connectivity with the payment system to enable at-machine diagnostics, troubleshooting, and configuration, allowing for reduction in service calls and higher machine up-time
Variants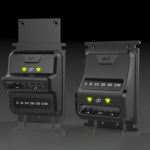 Low-entry – refreshed version of the Series 2000 "compact" bezel
Mid-entry – refreshed version of the Series 2000 "VFM" bezel
All existing Series 2000 bezels
Updated 500-note cashbox
All existing Series 2000 cashboxes
Accessories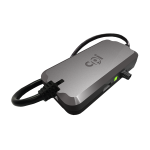 CPI Synq
Eliminate unneccesary service calls and reduce downtime with CPI Synq—the vending industry's first cash hardware connectivity solution. This mobile connectivity module communicates live payment system data via the Simplifi mobile app to help operators track and monitor device health.
Providing powerful insights into the payment system, Synq is the key to eliminating unnecesary technician visits by instantly identifying commonly misunderstood payment device problems.
When paired with the Simplifi mobile app, Synq allows users to use step-by-step troubleshooting and videos to help repair payment devices without the help of a technician. This internal connectivity solution is compatible with Gryphon, Talos, and the Simplifi mobile app.
Downloads