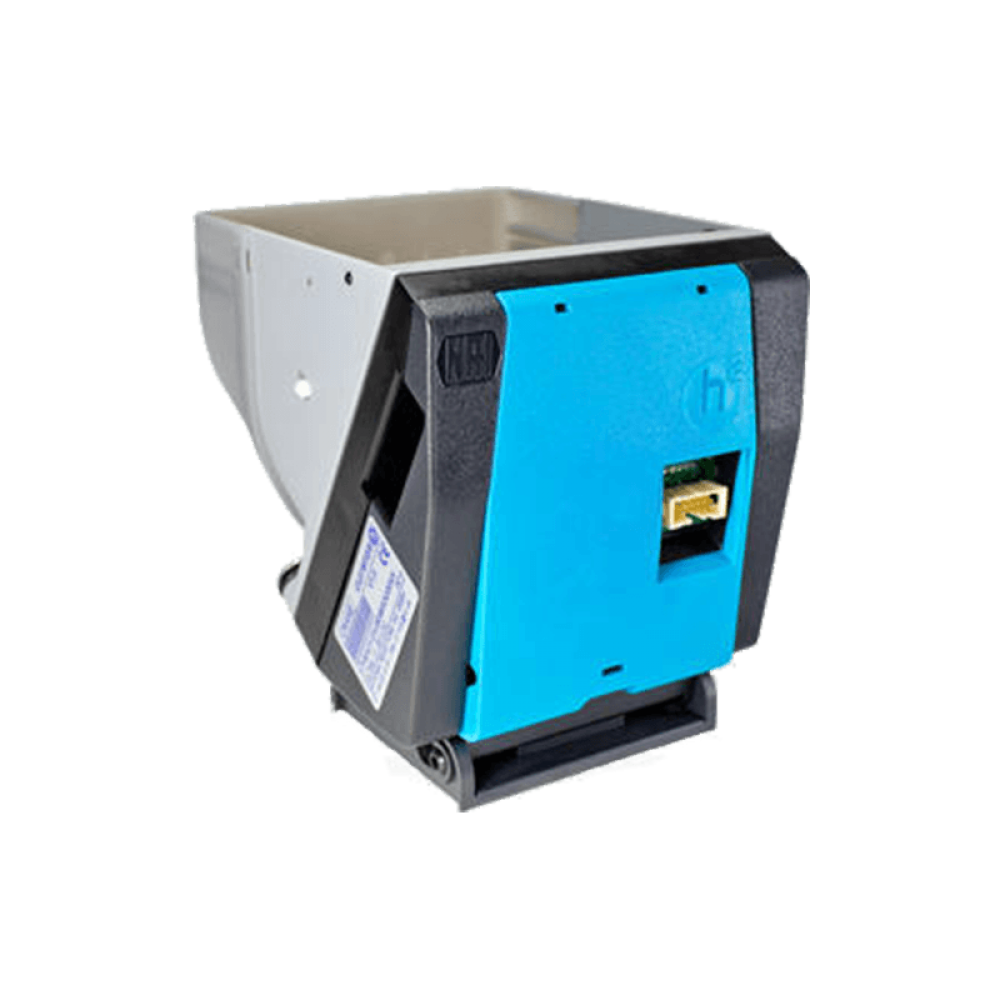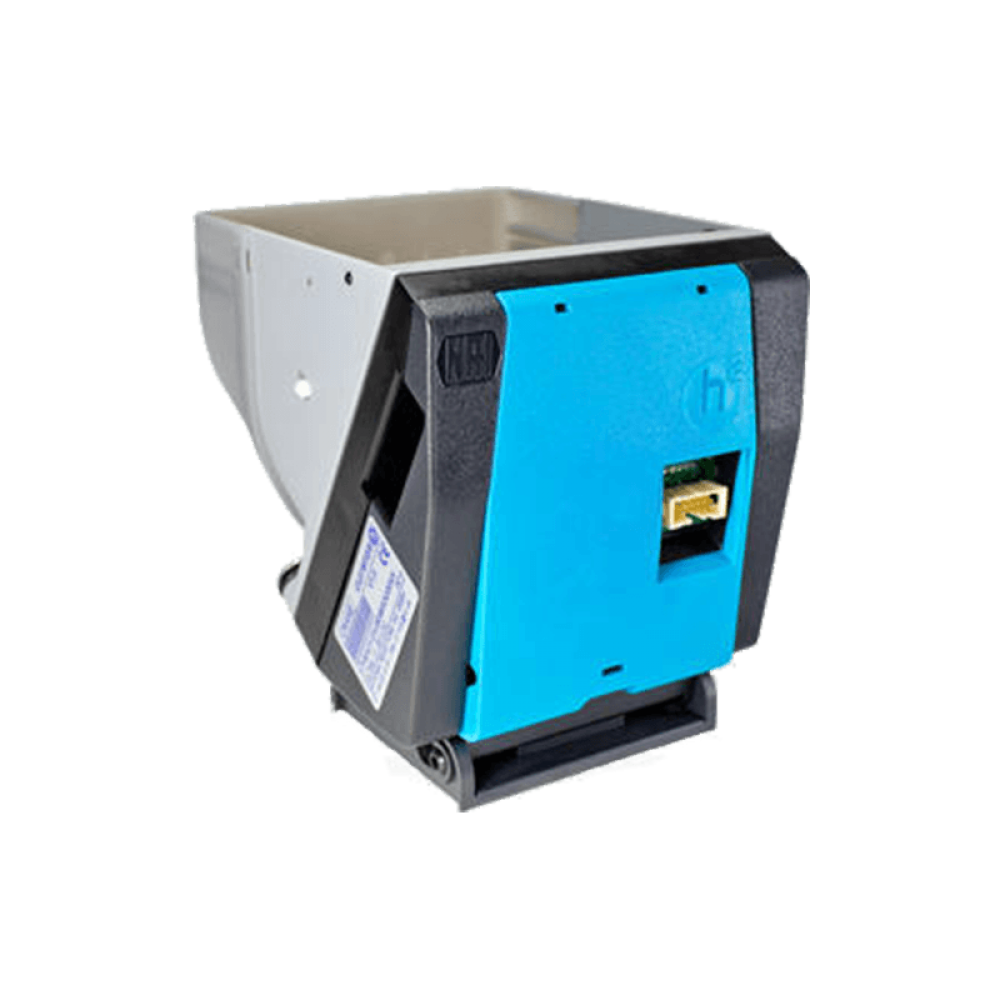 h² nano™ Hopper
Coin Hopper
Benefits
Superior Reliability. Accepts coins and tokens independent of coin surface with 2 million+ coins payout
High performance with 9 coins per second payout
Higher security. Optimized manipulation protection and optional encrypted ccTalk communications
Simple installation and set-up. Effortless mounting and disassembly with easy access to machine interface
Modular Flexibility. Range of bowl sizes for different coin capacities
Product Information
The h² nano coin hopper provides superior coin payout reliability and additional manipulation protection. This ensures applications are more reliable and profitable. This coin accepting hopper has a payout speed of 9 coins per second keeping transaction times to a minimum.
Four 'plug and play' bowl sizes are available (S,M,L,X) and an intuitive traffic light system informs users of status and error diagnosis.
The h² nano coin hopper is secure, featuring optimized manipulation protection with optional encrypted ccTalk communications.
Choose the h² nano for flexible, reliable, and secure coin hoppers.