Transportation and Parking
We solve your payment challenges so your customers can keep moving
With the world's most reliable portfolio of note, coin and cashless payment devices, we make payment simple and seamless in even the harshest environments.
OUR TRANSPORT PARTNERS
Keeping your customers moving
The perfect cashless device for your EV Charging Station has arrived
Sure, Alio™ Pro is a rugged, reliable cashless terminal with an excellent user experience and unique capabilities, but it's the total offering that will really delight you. Our custom user interface can promote your own brand and messaging.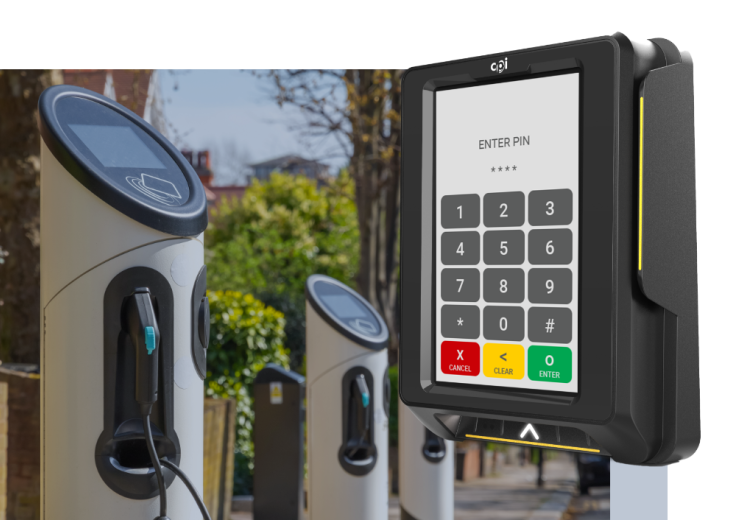 CPI delivers more revenue and engages customers
Our in-house media network can deliver ad revenue every month. And our simple device management platform gets you up and running in no time. With Alio™ Pro , you simply get more.
Together, we can solve more. Let's talk