Back To Resources
A New Era for Casino Payment
With the extended effects of the global COVID-19 pandemic, technology trends have been accelerated by consumer and safety demands, and the gaming industry is no exception. The need for alternate payment in casinos has been further amplified by COVID-19 because of the perceptions of cash use. While there is no increased risk associated with cash and virus transmission, the pandemic did highlight the need for alternate payment methods for multiple reasons, including the desired reduction of touchpoints and the inevitable reductions in personnel. But what does "alternate payment" look like in gaming, where cash has reigned for decades?

As operators look to adapt their casinos to accept more payment types, it's clear that there is a winner amongst technology platforms: mobile payment. But, how is mobile payment applied in the context of a casino? And how can operators take advantage of this modular, adaptable technology?
Cashless Payments at the Slot Machine
Is cash still king when it comes to casinos? We'd take that bet. But the rules are changing and cashless is here to stay. If you're ready to accept mobile payments at the machine, we're ready to talk to you. Read about how CPI is leading the next generation of casino payment.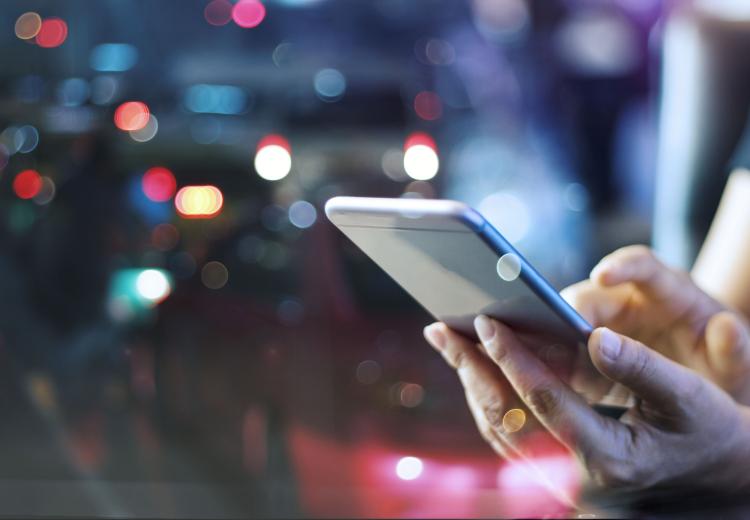 Overcoming Existing Hurdles
In an area where cash has long dominated, updating to a new payment platform is not a feat that will happen overnight. If we consider the kind of cashless payment like we see in retail environments, the casino industry will face massive infrastructure hurdles when it comes to enabling similar payment capabilities. Not only will new payment types need to work with legacy infrastructures and systems, but will also need to comply with industry standards and regulations.
Before state gaming commissions can solidify requirements for pure-play cashless payment models (think anything that involves swiping a credit card), the industry will need to lean on economical, agile solutions that allow operators to work within existing infrastructures and systems. Right now, mobile payment checks all those boxes.
What Mobile Payment Looks Like for Casino Gaming
Mobile payment is essentially a delivery mechanism for contactless, cashless payment. Whereas some cashless payment is facilitated via magnetic swipe or chip and PIN technology—like we're used to with traditional credit cards—contactless payment enables cashless payment (on a credit card or a mobile phone) via technologies like Bluetooth Low Energy, Near Field Communication (NFC), or Radio Frequency Identification (RFID).
In a casino setting, this can take many forms, but current technology is enabled by Bluetooth Low Energy, wherein a modular device can be added to a slot machine's bill validator to enable payment the same way a TITO ticket would. Paired with a mobile application wherein players add funds to a digital TITO ticket, the Bluetooth Low Energy device communicates with the mobile phone to "read" and "accept" the mobile ticket, adding funds for play to the machine, and returning them to the digital ticket at the end of play.
Why Cashless Casino Payment Has to be Mobile Payment
Unlike the cashless payment we know in traditional retail environments, wherein the entire POS is configured to accept cashless payment, mobile payment can be implemented as an add-on with few system upgrades or configurations. Riding on the rails of installed payment systems, mobile payment solutions can work alongside existing CMS systems,. And, because they work with pre-existing payment systems, they are able to operate within established industry regulations. Additionally, unlike a pure-play card reader, which requires massive system upgrades, or new machines all together, mobile payment can be implemented quickly without massive infrastructure changes.
Why Mobile Payment Will Take Off in Gaming
Early into the journey of enabling casinos for mobile payment, we have seen that not only are customers receptive, they are actively using mobile payment upon return visits. 
But the benefits of mobile don't stop at payment. In an industry like gaming, wherein loyalty and media are essential parts of the customer experience, mobile payment offers a unique opportunity for operators to build on customer convenience and experience. From loyalty apps, to digital advertising and even the ability to "reserve" your favorite machine, the adoption of mobile applications in casinos opens the door to a more convenient and seamless customer experience. 
Another upside? Opening the door to new payment methods means expanding the customer base to include a younger, technology-inclined group of casino customers. 
The Takeaway
The demand for new payment methods isn't going away post-COVID, and operators should be keen on exploring ways to meet customer demands for new technology. Mobile payment provides an agile solution to an immediate demand, and allows casino operators to shift their payment strategy without the investment and overhaul that would be associated with installing a card reader at every machine. 
 
Together, we can solve more. Let's talk
Market Solutions
Explore what CPI can solve for your market