Grow smarter
with connectivity
SEE US AT BOOTH 1116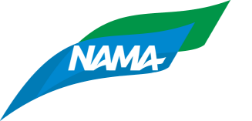 Don't miss your chance to see how the next generation of connected hardware, systems, mobile and security will grow your vending business.
NAMA Show 2019
The Las Vegas Convention Center
24 - 26 April 2019
Manage your cash
with connectivity
The solution:

Connected Cash

CPI presents the industry's first internal connectivity system for cash hardware. With Connected Cash, we deliver the same cash hardware you love, only smarter.
See the live demo OF CONNECTED CASH at Nama
Optimize your operations
with connectivity
The solution:

Simplifi

Service your machine immediately and never miss a sale. Optimize sales data in real-time. On any device, anytime, anywhere.
See the full portfolio at Nama
Know your customers
with connectivity
The solution:

Simplivend

The customizable mobile app that connects you directly with your customers for the very first time! Engage your customers with the most rewarding way to pay.
Experience the live app at Nama
IMPROVE YOUR SECURITY
WITH CONNECTIVITY
The solution:

CPI ADVANCED SECURITY

PCI DSS is not enough. Operating in a connected world increases the security risk to your business. CPI can protect your business. Ask us how.
Learn about CRANE'S COMPREHENSIVE SECURITY at Nama
Exclusive

NAMA connectivity pack

Be the first to discover our connectivity solutions
Are you ready to grow SMARTER
with connectivity?
Set up a time to meet with our sales team at the show. Spots are limited.
LEARN WITH US
Join our experts at one—or more—of our sponsored sessions to learn more about using technology to maximize your vending operation.
Sketching a vision for the future

Wednesday, 11AM-12PM, Room N247|N245

It's Cash, Only Smarter: How the Next Generation of Payment Devices Make your Money Work for You

Thursday, 2:30, at the Captivation Station

MOBILITY: A PROGRESS UPDATE

Thursday, 3:30, Captivation Station