Back To Resources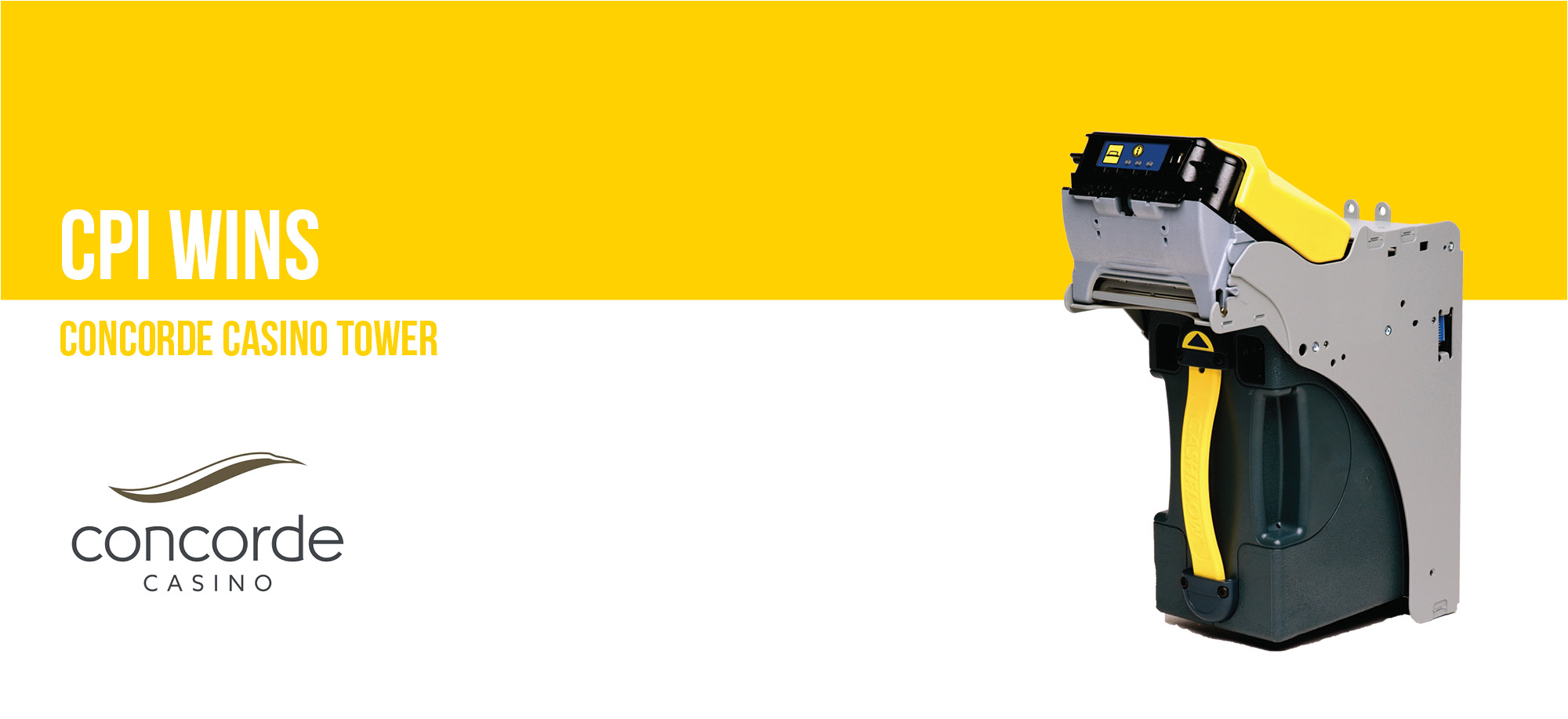 New Partner
Crane Payment Innovations Announces Partnership with New Casino Resort
MALVERN, PENNSYLVANIA – Crane Payment Innovations (CPI), a Crane Co. company, announces that Concorde Hotels & Resorts has signed a preferred supplier agreement to equip all of their slot machines with SC Advance™ bill validators at their new casino in Nicosia, North Cyprus.
"I was amazed at the performance of SC Advance and the support of the CPI team," said Efe Onur Sidal, Casino Coordinator. "There have been no difficulties or issues with the bill validators in the two years we have operated the 250 multicurrency machines in our existing Casino Concorde. Most casino operators on the island are using CPI bill validators and the choice for our new venue was easy." 
The SC Advance is the reference in banknote validation technology with more than 2 million units in the field worldwide today. It offers market-beating uptime with practically zero maintenance requirements and the lowest jam rates in the industry. The first-time accept rate of valid notes of all quality (from new to street grade) optimises the player experience.    
"We are pleased that Concorde Hotels & Resorts recognise CPI as a trusted partner," said Brian Wedderspoon, CPI Vice President of Gaming. "Our customer philosophy is to offer top range products along with the best service to be had in the industry. Our existing relationship and past experiences with this customer were the key to winning the Preferred Supplier Agreement with Concorde's new top-class casino."
For more information on the SC Advance banknote validator, please the SC Advance banknote validator page.

About Concorde Hotels & Resorts 

Concorde Hotels & Resorts are managed by ZAFER Taahhut ve Insaat AS, TURKEY

Concorde Casino Tower will open in the Concorde Tower Hotel in Nicosia, the tallest building in Northern Cyprus. The luxury hotel has 165 rooms, restaurants, spa and an exclusive roof bar. The casino offers 600 top-brand slot machines, 30 live tables and a Texas Hold'em room.
Together, we can solve more. Let's talk
Market Solutions
Explore what CPI can solve for your market