Closed Site Media
Closed site media is practical, easily carried, and offers unlimited possibilities. They're fun too. Print your brand's mark or tagline on versatile MIFARE cards or MIFARE stickers.
Your logo and brand message are an integral part of your brand identity, so choose the exact shape and color of your MIFARE media. CPI provides you with a wide selection of personalizable, closed loop media. Your choices range from standard tags and cards to high-end media in leather.
Benefits
Master-Debit for revaluation on the vending machine
Test vends and AutoConfig initialization for an easy setup
Reader initialization & Configuration
Telemetry to easily transfer data
Transfer blocked list and display text to easily manage the field base
Print statistics and protocols
Customize your media with a choice of colors or choose your own label
Accessories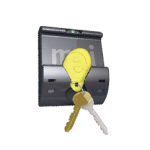 mei-pay Multi-Bezel
Offers an option of taking audit via audit key and diagnostics via easy to read tri-coloured LEDs.
Dimensions: 80 * 76 * 26 mm
Display LEDs: green, yellow, red
Fitting: front, panel
Drill Hole: 4 * 4 mm (fitting)
Drill Hole: 2 * 12 mm (cables)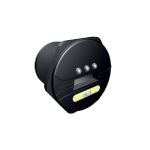 mei-pay E-Key Bezel
U-KEY reader offers audit via audit key option with easy-to-read diagnostic display.
Dimensions: ø 32.5  mm
Display LEDs: green, yellow, red
Fitting: front, panel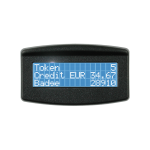 DIS6 Display
Dimensions: 10.8 * 56.2 mm
Display: LCD 3 * 16 characters
Operating Voltage: 5 VDC
Power Consumption: 625 mW
Fitting: front panel