Back To Resources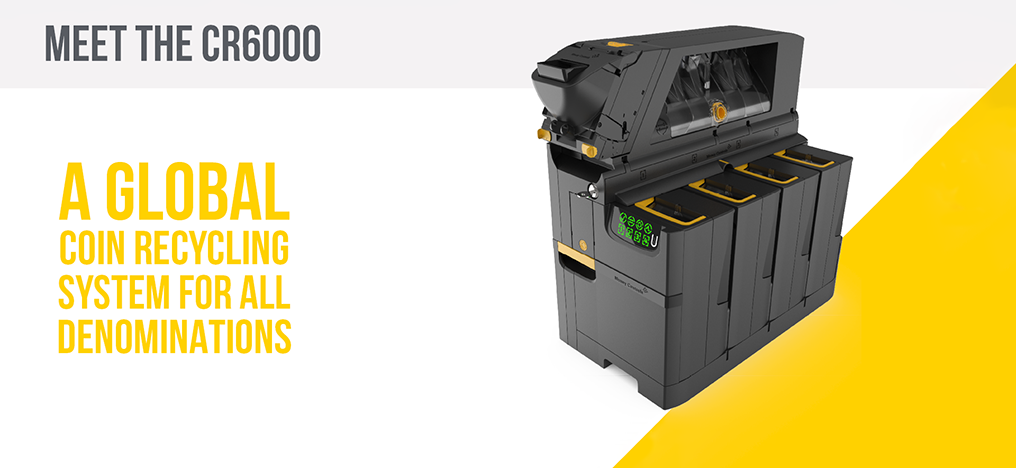 Crane Payment Innovations Releases New CLS Advance
MALVERN, PENNSYLVANIA – February 26, 2020 – Crane Payment Innovations (CPI), a Crane Co. Company, announces the release of the CR6000 Coin Recycler.
Counting coins and managing coin transactions can be a laborious task. By integrating a secure recycling solution, coins can be counted, stored and paid out as change to customers automatically.
The CR6000 is a space-efficient coin recycler that can handle global coin sets. With an integrated active cashbox that allows you to recycle multi-denominations, together with the four hoppers, you can now utilize all coins for use as change.
The CR6000 utilises field-proven coin transport modules and components to deliver a highly reliable coin recycling system based on over 40 years of currency handling expertise. With a small coin-in to coin-out height, the CR6000 is ADA and DDA compliant. Auto-jam detection and clearance functions minimize the need for manual attendance.
The CR6000 is ideal for applications such as self-check-out, fare collection and banking.
Active debris management maintains machine up-time by filtering debris before it enters the system
Supports global coin sets and denominations
Accept and dispense non-hopper coins, allowing you to recycle all denominations
Automatic jam clearance maintains machine up-time
A user facing diagnostic panel, which clearly indicates system status and directs users for ease of maintenance
For more information, please visit the CR6000 product page.
Together, we can solve more. Let's talk
Market Solutions
Explore what CPI can solve for your market