Back To Resources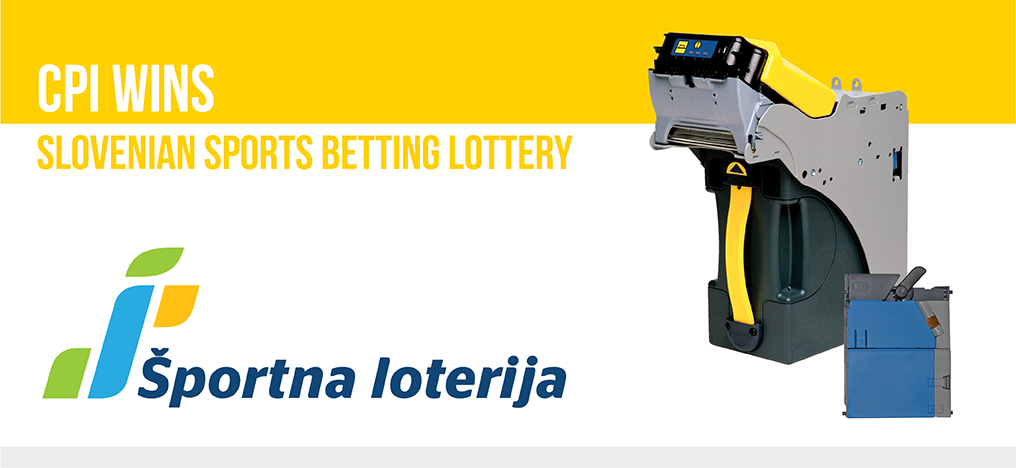 Crane Payment Innovations Announces Preferred Partnership
MALVERN, PENNSYLVANIA – March 30, 2020 – Crane Payment Innovations (CPI), a Crane Co. company, announces that Športna Loterija, the Slovenian sports betting lottery, has signed a preferred partnership agreement to install all new betting terminals with the SC Advance™ bill validator and G-13 coin validator from CPI.
"We're switching to CPI because we needed a technology partner who could give us the kind of products and support we could count on," said Janez Ravas, Systems and Development Director of Športna Loterija. "CPI's team is very responsive to our needs, and their products are known to have the best acceptance rates and reliability in the field, so we are very confident that we've made the right decision to use CPI exclusively as we begin to upgrade our field base." 
With more than 2 million units sold worldwide, the SC Advance banknote validator has proven time and again to maximize operator profitability and player satisfaction through a key set of industry-leading performance attributes: 
Highest first-pass acceptance rate, even on street-grade banknotes
Tightest security against counterfeits and mechanical manipulation
Lowest jam rate thanks to a short and streamlined note path
Lowest total cost of ownership with minimal maintenance requirements
Like SC Advance, the 3.5" G-13 coin validator is also known to deliver superior performance and reliability.  It employs best-in-class multi-frequency technology, to accurately validate coins while protecting against manipulation.  
"CPI is proud the Slovenian sports betting lottery recognizes CPI as a trusted partner," said Anette Jauch, CPI Sales Director for Gaming EMEA.  "Signing the preferred supplier agreement for both our note and coin validators ensures they will get the best products and after-sales support along with the added benefit of a simplified sourcing strategy."
For more information on CPI products, please visit the SC Advance banknote validator and G-13 coin validator pages.
About Športna Loterija 
Športna Loterija (ŠL) is a joint-stock company authorized for the continuous operation of sports betting and games of chance by the Government of the Republic of Slovenia and has been in business since early 1995.  
ŠL use modern player-friendly means of communication: the internet, and gaming via mobile devices and self-service terminals. ŠL has more than 400 Betting terminals around the country and is the leading betting provider in Slovenia. 
Together, we can solve more. Let's talk
Market Solutions
Explore what CPI can solve for your market