Back To Resources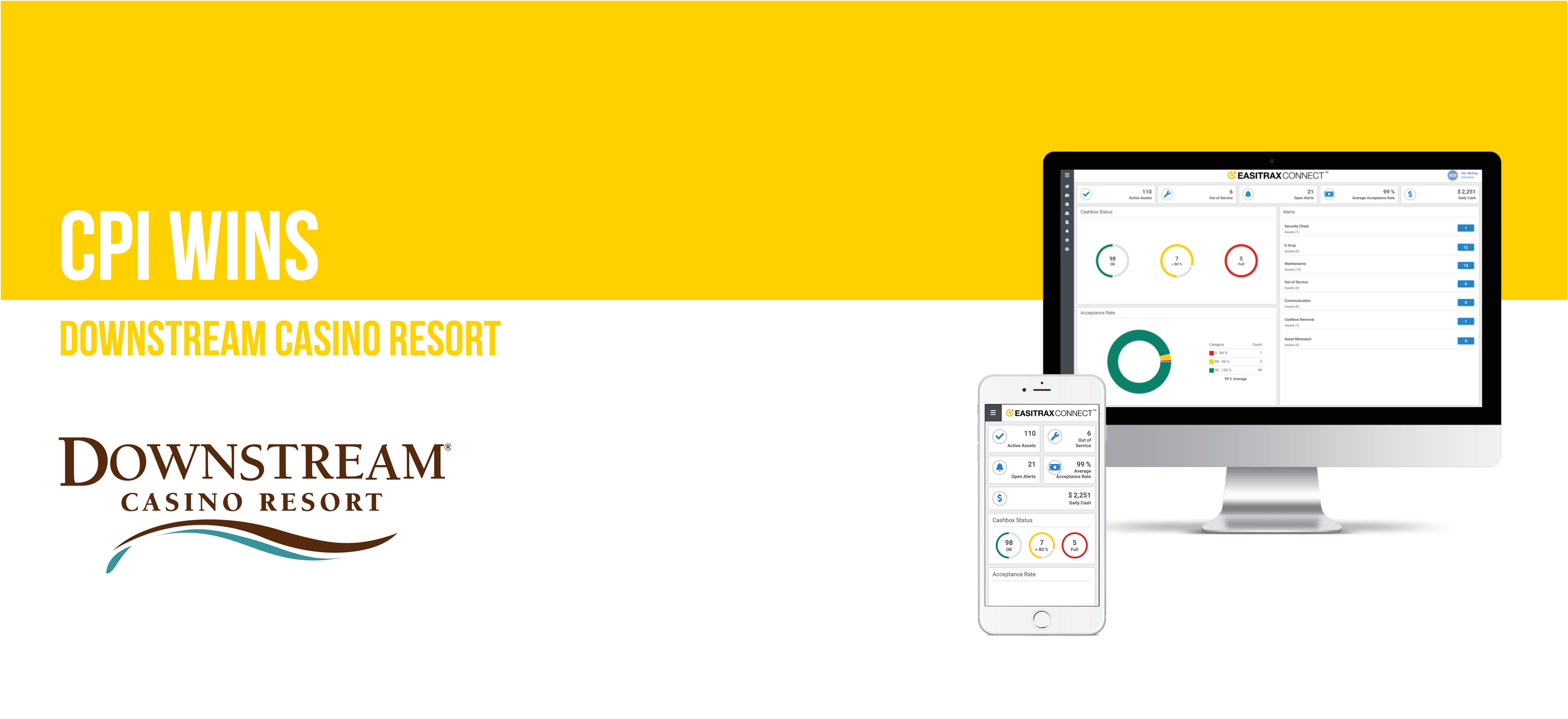 Crane Payment Innovations (CPI), a Crane Co. company, is pleased to announce a contract with Downstream Casino Resort in Quapaw, OK to upgrade the existing Easitrax Web technology to Easitrax Connect™ with Bluetooth to enable mobile cashless payment at the machine. 

"We are excited to leverage a new layer of efficiency with real-time updates and live data provided by Easitrax Connect," says John Boyce, Director of Slot Operations at Downstream Casino Resort. "The choice to upgrade from Easitrax Web to Connect means not only do we gain live data insights, but are able to offer our customers a cashless payment option at the machine for the first time. Following COVD-19 and the resulting changes in customer payment preference, being able to add Bluetooth-enabled mobile payment is a clear ROI for us and benefit for our players."

"Downstream has been a long time customer of CPI and proactive user of Easitrax Web with the SC Advance™ bill validator," says Brian Wedderspoon, VP Gaming for CPI. "We're pleased that they have chosen to partner with us to be the first casino in the US to enable cashless payment at the gaming machine."

Easitrax Connect is the latest software platform from Crane Payment Innovations (CPI), providing live data and alerts, and enabling the acceptance of mobile payment at the machine. 
With CPI's technology platform, operators can increase efficiency and customer satisfaction:

‒    Enable mobile payment via the SC Advance bill validator for more cost effective and secure transactions
‒    Know when to expect and schedule emergency drops
‒    Turn routine trips to the machine into preventative maintenance opportunities
‒    Enable remote software updates 
To learn more about how CPI and the Easitrax Connect platform can increase efficiency and provide cashless payment for your gaming operation, please visit the Easitrax Connect page.
 
We're Ready When You Are
Bringing Cashless Payment to the Casino Floor
Together, we can solve more. Let's talk
Market Solutions
Explore what CPI can solve for your market