Back To Resources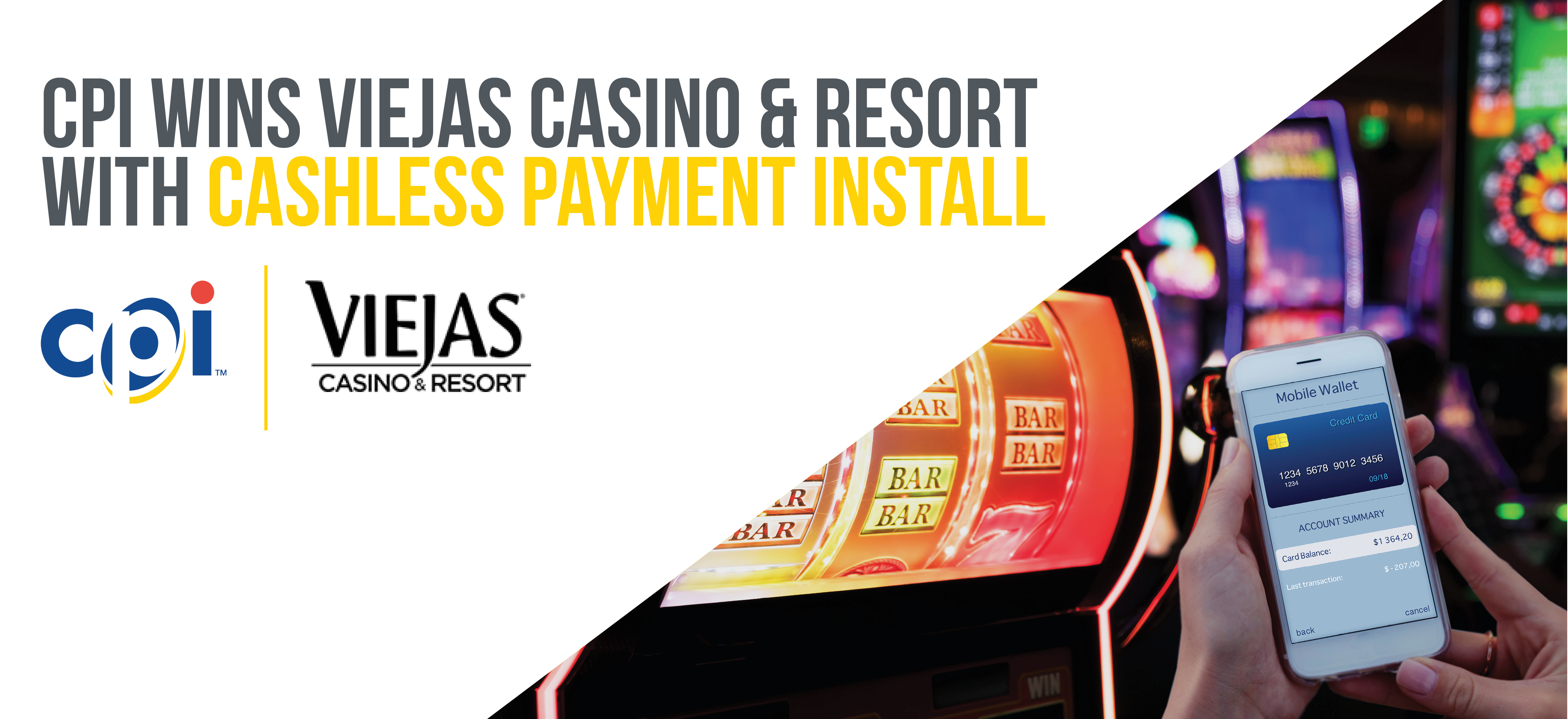 CPI Enables Mobile Payment at the Slot Machine
CPI is pleased to announce a new partnership with Viejas Casino and Resort in Alpine, CA. Viejas players can now employ mobile payment methods as a result of the casino's decision to upgrade their entire slot floor with SC AdvanceTM   banknote validators and Easitrax Connect™ software. 

"Viejas Casino is committed to delivering a cutting-edge player experience," says Brian Wedderspoon, VP Gaming for CPI. "We're pleased that they have chosen to partner with us to be one of the first US casinos to enable cashless payment at the gaming machine."

 "Our adoption of VIP Mobility will provide additional convenience and increased transaction security for our guests," said Erich Hans, Director of Treasury / CFO, Viejas Casino & Resort. "By allowing our players to bypass traditional funding sources, such as ATMs and/or the Cage, we have significantly improved optionality and expediency.  We are excited to be the first Casino in Southern California to offer this new benefit to our guests, and we are confident that it will provide a material enhancement to their overall gaming experience here at Viejas."

Easitrax Connect is the latest software platform from Crane Payment Innovations (CPI), providing live data and alerts, and enabling the acceptance of mobile payment at the machine. 
With CPI's technology platform, operators can increase efficiency and customer satisfaction:

‒    Enable mobile payment via the SC Advance bill validator for more cost effective and secure transactions
‒    Know when to expect and schedule emergency drops
‒    Turn routine trips to the machine into preventative maintenance opportunities
‒    Enable remote software updates 
To learn more about how CPI and the Easitrax Connect platform can increase efficiency and provide cashless payment for your gaming operation, please visit the Easitrax Connect page.
 
We're Ready When You Are
Bringing Cashless Payment to the Casino Floor
Together, we can solve more. Let's talk
Market Solutions
Explore what CPI can solve for your market