Back To Resources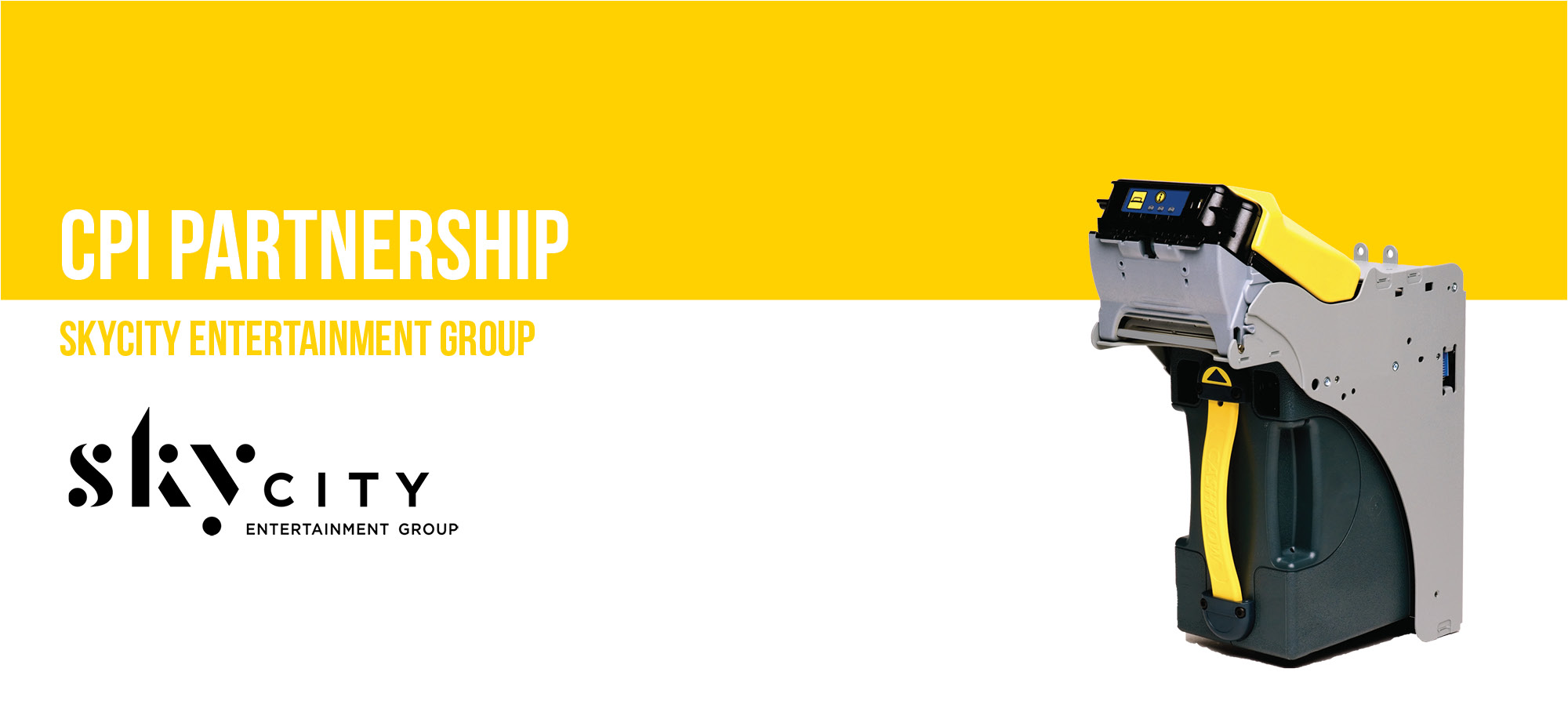 New Partner
Crane Payment Innovations Announces Partnership with New Casino Resort
MALVERN, PA – Crane Payment Innovations (CPI), a Crane Co. company, is pleased to announce a partnership with SkyCity Entertainment Group, which will preference the supply of the CPI SC AdvanceTM banknote validator and Easitrax Web Management System across all SkyCity Entertainment Group properties for the next five years.

SkyCity Entertainment Group, headquartered in Auckland, NZ, currently operates casino properties across New Zealand and Australia. The partnership with CPI comes in time with SkyCity's expansion of the Adelaide Casino in South Australia, set to welcome guests by the end of 2020. 

"Partnering with CPI will help us achieve unprecedented efficiency across our casino floors," says Judd Hallas, Group Manager Product Performance & Analysis at SkyCity Entertainment Group. "It makes sense for us to standardise on a single payment system across all our operations, and with the added benefit of Easitrax, we will have the ability to electronically track cashboxes and obtain valuable diagnostic data. Timing is perfect for our expansion at SkyCity Adelaide as we are in the process of upgrading existing machines with banknote acceptors and purchasing new gaming machines for the expansion." 

"We are excited to enter into this partnership with SkyCity Entertainment Group," says John Dorahy, Sales Director AU/NZ for CPI. "Just like the majority of global casino operations, SkyCity can see the financial and operational benefits of adopting a single payment system provider, and we're pleased that they have chosen to partner with CPI to help enhance their operations."

This partnership represents the latest win for CPI, whose Easitrax platform, paired with the SC Advance note validator, delivers excellent performance and operational efficiencies by enabling operators to:
•    Manage cash drops 
•    Monitor slot machine performance
•    Create customized reports to remotely track performance

To learn more about how CPI SC Advance and the Easitrax platform can improve reliability and increase efficiency for your gaming operation, please visit the SC Advance banknote validator page. 
Together, we can solve more. Let's talk
Market Solutions
Explore what CPI can solve for your market