Back To Resources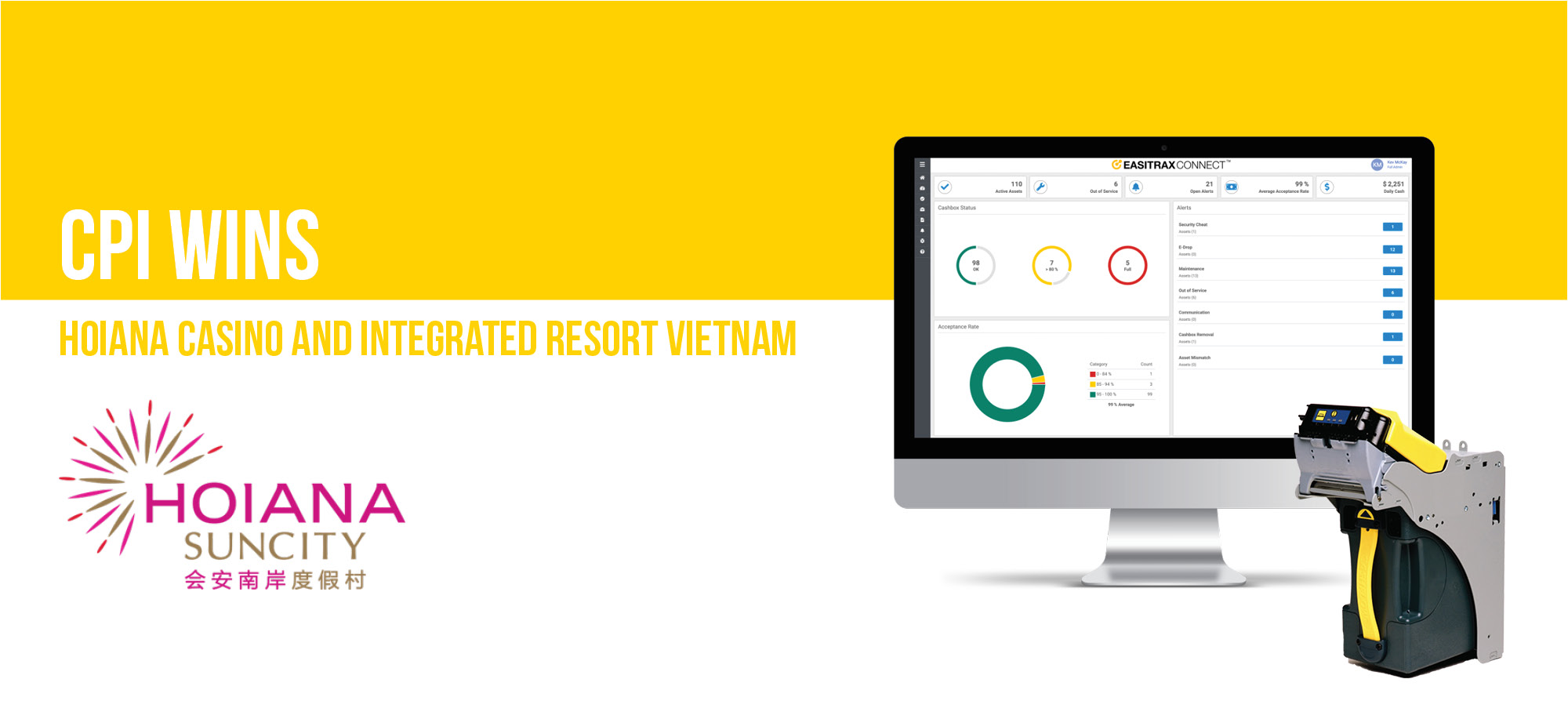 New Partner
Crane Payment Innovations Announces Partnership with New Casino Resort
Malvern, PA – Crane Payment Innovations (CPI), a Crane Co. company, is pleased to announce the installation of 300 SC Advance note validators in conjunction with the opening of the Hoiana Integrated Resort in Vietnam. This partnership represents the latest win for CPI, whose Easitrax Connect software platform, paired with the SC Advance note validator, delivers live insights to casino operators.
Hoiana is Central Vietnam's first beachfront integrated resort. During an Operational Preview, Hoiana will introduce some of its first operational facilities where guests can enjoy cutting-edge entertainment and gaming facilities by Hoiana Suncity, play at Vietnam's first Robert Trent Jones Jr. designed Hoiana Shores Golf Club or indulge in the first of four luxurious hotels managed by Rosewood Hotel Group – the Hoiana Hotel & Suites. 
"Partnering with CPI will help us achieve unprecedented efficiency on the casino floor," says Anthony Iong , Director of Finance at Hoiana Suncity. "What we like about CPI Easitrax Connect platform is that it delivers live data about cash device performance and status, and will help us avoid emergency cash drops and unnecessary downtime."
"We are excited to work with Hoiana Suncity on the integration of Easitrax Connect and the SC Advance," says Bill Murphy, VP Sales APAC for CPI. "This is the first of several projects Suncity Group have in the pipeline with Russia and the Philippines already in progress, and we're pleased that they have chosen to partner with CPI to help enhance their operations."
Easitrax Connect™ is the latest software platform from Crane Payment Innovations (CPI), providing live alerts and actionable insights through a real-time dashboard, all powered by the SC Advance note validator.
With CPI's technology platform, operators can increase both uptime and efficiency
Know when to expect and schedule emergency drops
Turn routine trips to the machine into preventative maintenance opportunities
Optimize the performance of machines and peripherals
Enable remote software updates 
To learn more about CPI products, please visit the Easitrax Connect and SC Advance banknote validator pages. 
Together, we can solve more. Let's talk
Market Solutions
Explore what CPI can solve for your market