Back To Resources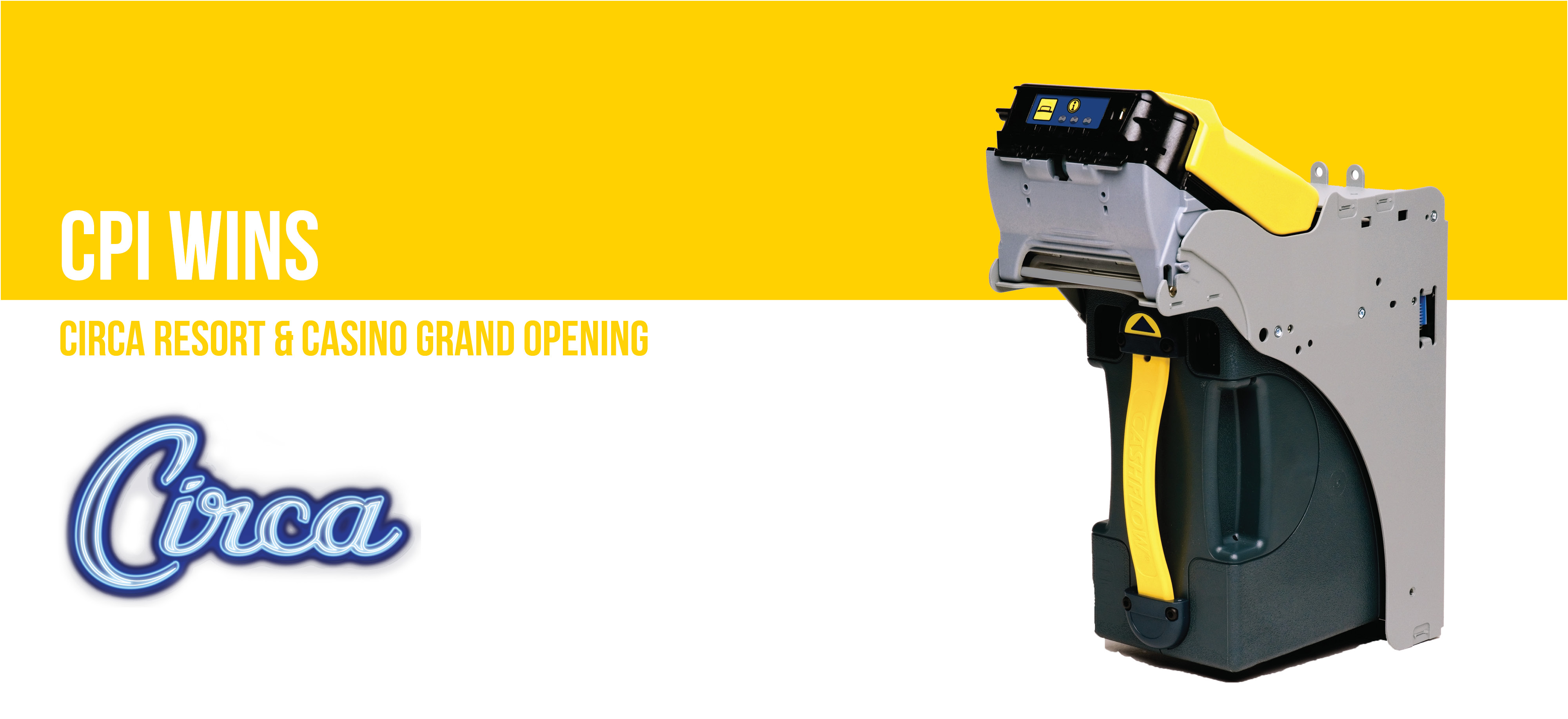 CPI Chosen as Preferred Payment Supplier for Grand Opening of Circa Resort & Casino
CPI is pleased to announce a preferred partnership with the newly opened Circa Resort and Casino, which will preference the supply of CPI SC AdvanceTM banknote validators with the Easitrax WebTM Management System across all slot machines for the next seven years.  
The Circa Resort and Casino opened on October 28, 2020, with 1,353 SC Advance banknote validators installed with Easitrax Web. This preferred agreement builds on the existing relationship between CPI and The D Las Vegas and Golden Gate Hotel & Casino, which has supplied both casinos with SC Advance and Easitrax Web for the past two years.
"We decided to exclusively install CPI products at Circa because of their superior reputation and reliability," says Allen Randal, Slots Director at Circa, The D Las Vegas and Golden Gate Hotel & Casino. "We've had a seamless experience since switching to CPI's SC Advance at our other properties, and are excited to maximize slot machine efficiency by enabling the latest in smart cashbox technology by making Circa our first property to install Easitrax Web."
"We are excited to work with Circa on the integration of SC Advance backed by Easitrax Web," says Brian Wedderspoon, VP Gaming for CPI. "The D and Golden Gate have a strong reputation for delivering a cutting edge player experience and we're pleased that they have chosen to partner with CPI to help enhance their operations at their newest property."
This partnership represents the latest win for CPI, whose Easitrax platform, paired with the SC Advance note validator, delivers excellent performance and operational efficiencies by enabling operators to:
Manage cash drops  
Monitor slot machine performance 
Create customized reports to remotely track performance
To learn more about how CPI and the Easitrax Web platform can increase efficiency for your gaming operation, please visit the SC Advance Product Page.  
 
Together, we can solve more. Let's talk
We're Ready When You Are
Bringing Cashless Payment to the Casino Floor
Market Solutions
Explore what CPI can solve for your market