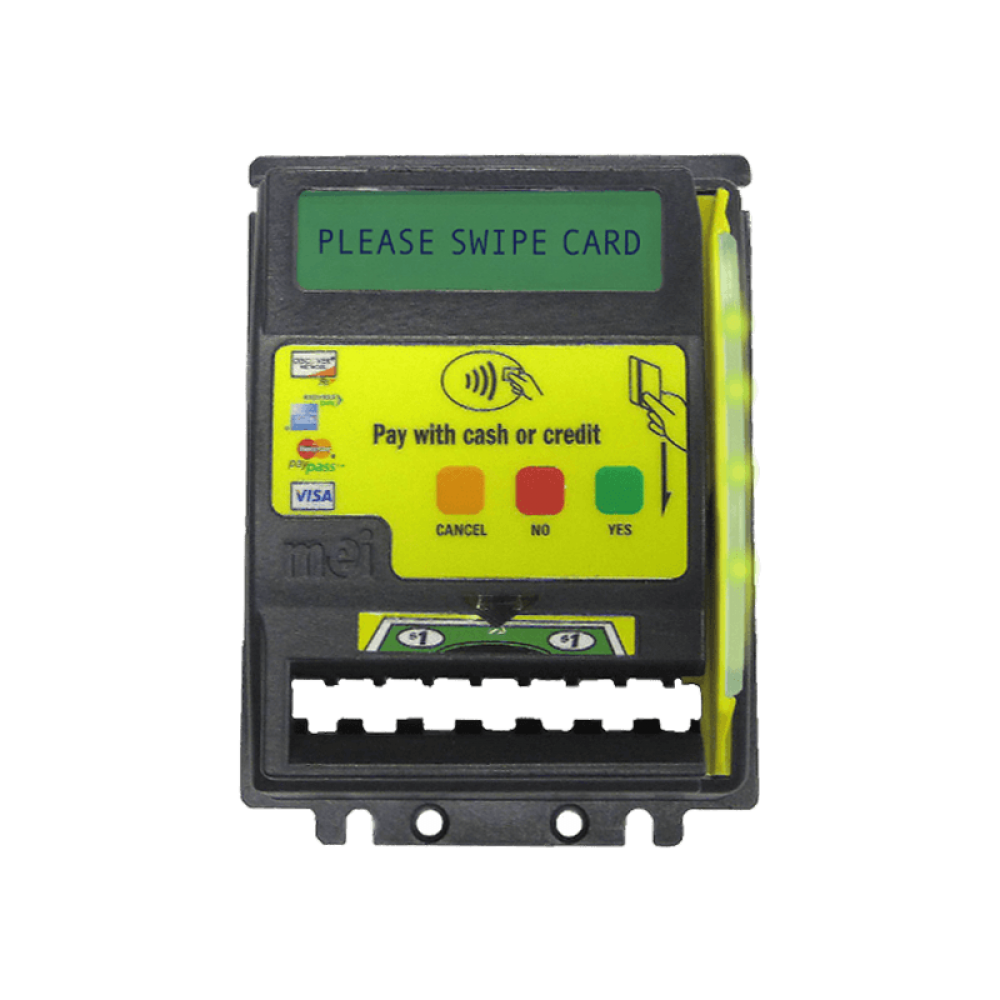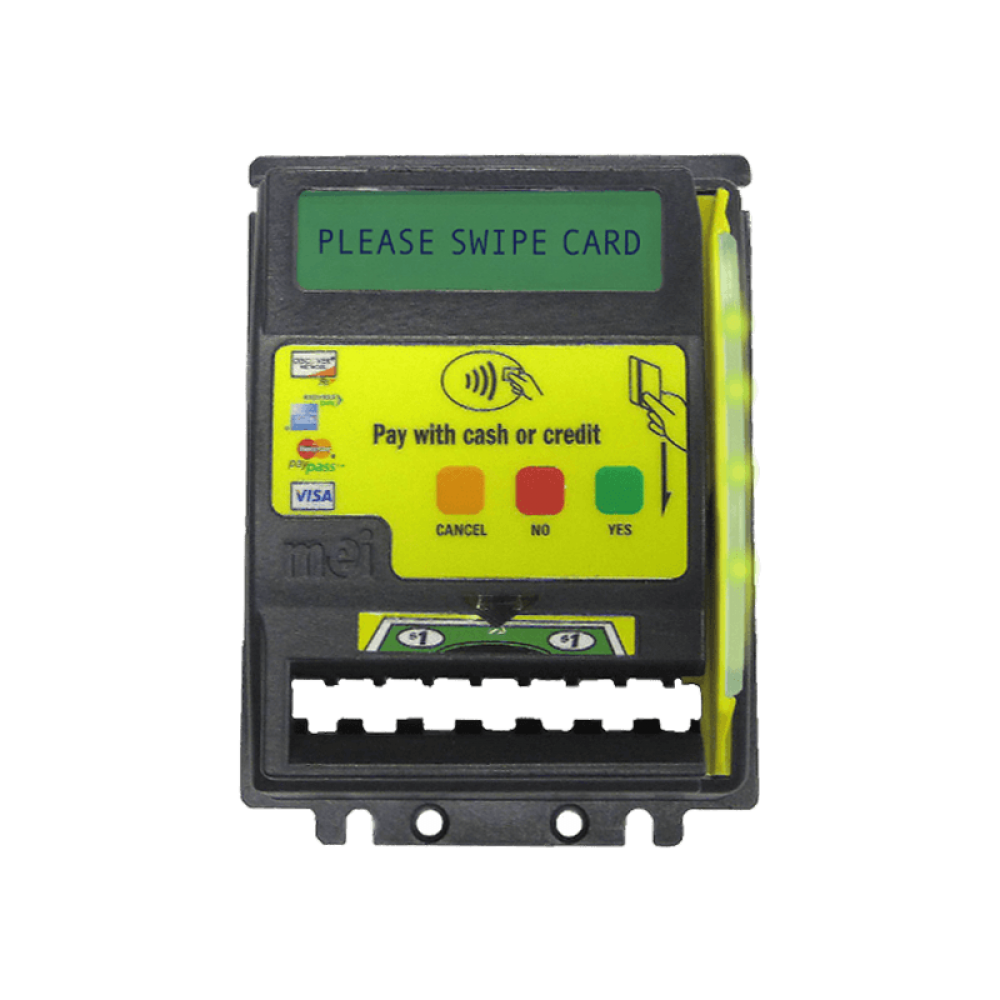 4-in-1 Plus
Card Reader
Benefits
Attract consumers, even in low light locales. Bright runway lights direct buyers toward payment options
Secures card holder data via industry-standard encryption
Fast and secure transactions with cashless. Contactless EMV certified by EMVco, Visa and MasterCard
User-friendly experience. User interface screen seamlessly guides consumer through the payment process
Product Information
The MEI® 4-in-1 Plus cashless bezel enables your vending machine to accept cash, MEI coupons, contactless or magnetic stripe cards, and mobile wallets like ApplePay™, AndroidPay™ and SamsungPay™. A simple 3-button command system (yes, no, cancel) adds capability to interact with consumer engagement applications like loyalty programs.
More payment options—and more convenience—increases sales as consumers can now make their purchase using whatever form of payment they choose. This popular card reader can mount to the CPI Talos note validator or purchased as a total solution with a validator included.
When combined with the Advance 5000™ telemeter, the MEI 4-in-1 Plus cashless bezel meets PCI PA-DSS requirements. This gives operators confidence that their cashless solution meets the industry standards for security.