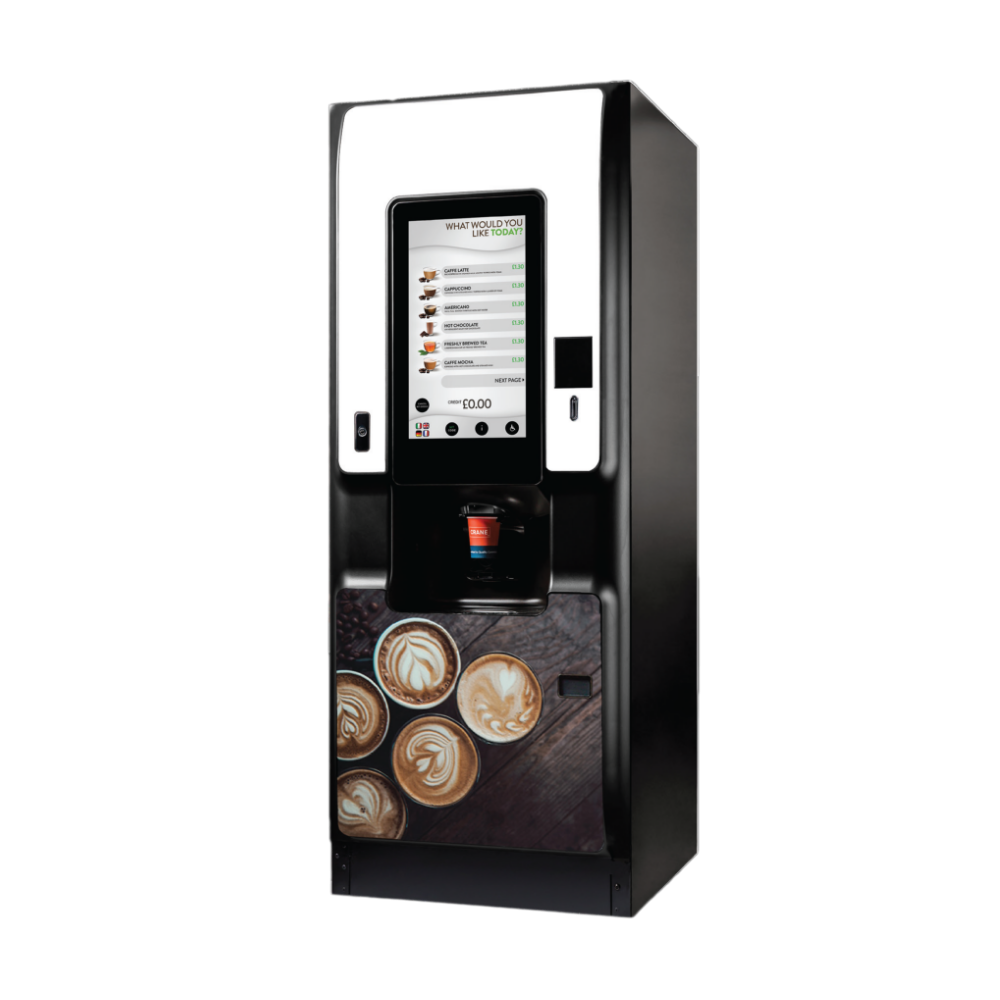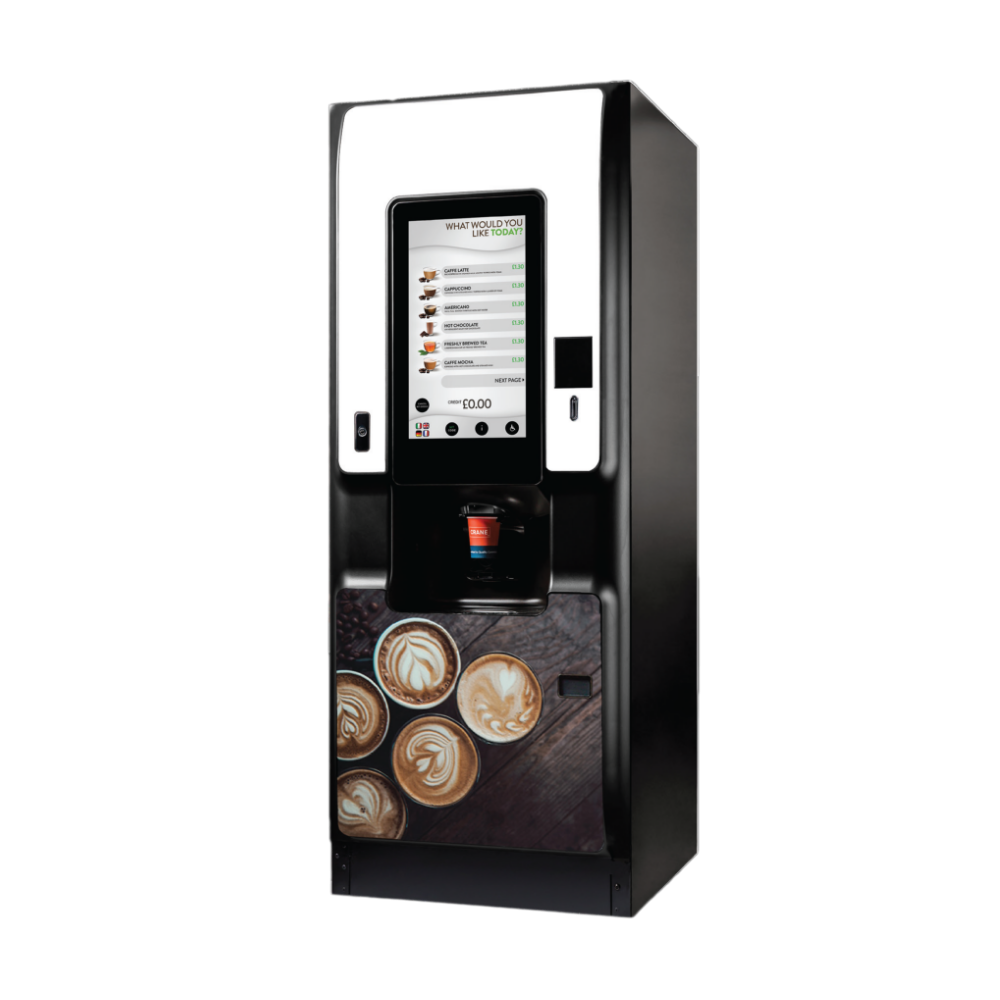 COTI
Coffee Machines
Benefits
Barista style coffee
Large, full capacity touchscreen
Extensive drinks menu
Reduced maintenance costs 
Customizable beverage options
Upgraded consumer experience
Product Information
Build a modern, hygienic coffee experience with the COTI free-standing coffee vending machine. With a large touchscreen and custom user interface, operators can engage users with a broad menu of fresh brew coffee beverages, while maintaining commonality with legacy machines for ease of servicing and cleaning.
Features: 
21" Full capacity touchscreen, with ADA compliance mode, to actively engage users.
Extensive drink menus offering a variety of coffee, espresso, and tea drinks enabling operators to increase drink prices for higher ROI.
Customizable beverage options with "Save my Drink" option to encourage return users.
Reduced maintenance costs with 15-50% reduced cleaning time compared to competition Flexible user interface allows operators to customize drink menu, drink names, and screen content and images, plus enable full HD video content.
Integrates with other Crane Machines to provide a customizable, streamlined food and beverage portfolio experience.