Back To Resources
CASH AUTOMATION
CPI and Fintaris Expand into the Middle East

Dubai, UAE - June 9, 2021 — Crane Payment Innovations (CPI), a Crane Co. organization and leader in world-class automated payment solutions, has today announced a strategic partnership with Fintaris Payment Solutions, a member of the Al Shirawi Group of Companies. Fintaris has now been authorized with distribution rights to CPI's range of products and services. This is a significant step for expanding the footprint of the brand in the region, coinciding with the launch of Paypod™ pay stations, CPI's all-new solution for the retail market that automates cash payment at the point of sale. 
Headquartered in the UAE and serving the Middle East region, Fintaris is a premium payment products and solutions provider for a variety of payment scenarios, from vending, parking, cash automation, self-service and financial services. 
CPI is headquartered in Malvern, Pennsylvania, with additional offices, manufacturing facilities, distribution and service centers located across the world. The company holds one of the world's largest installed bases of unattended payment systems. It also provides a full range of unattended payment solutions for retail, gaming, transportation, vending, banking and self-service kiosk applications.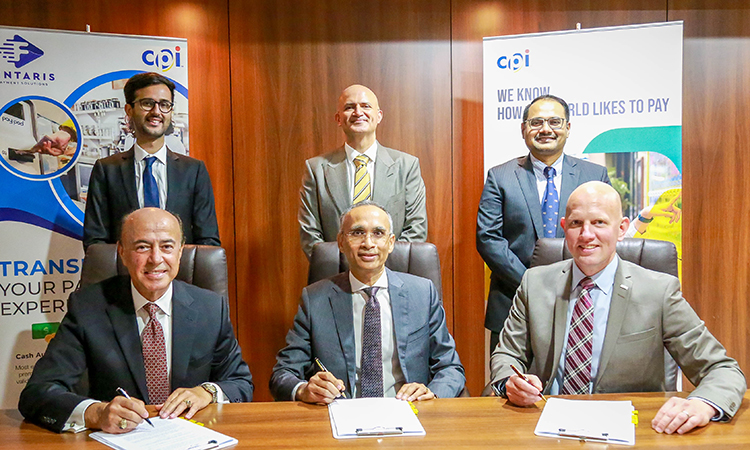 Commenting on the announcement, Jan-Hinrik Bauwe, President, CPI, said, "We are delighted to partner with Fintaris to distribute our state-of-the-art payment solutions in the Middle East.  As part of the Al Shirawi Group of Companies, with whom we have been associated since 2014, and who are known for their world class operations and attention to service excellence and customer satisfaction, Fintaris is well placed to represent us and we look forward to a highly successful roll out of Paypod™ pay stations and our other innovative products through this exciting new strategic relationship." 
Paypod solutions consolidate three highly-engineered technologies into a single unit that easily connects to any Windows® point-of-sale system to deliver simple, seamless payment automation. Every Paypod unit contains a CPI note recycler, coin recycler, and POSlinq™ interface software. Paypod note & coin recyclers bring multiple benefits, such as eliminating the need for daily cash reconciliation, streamlining retail operations, reducing shrink, removing hygiene concerns, and helping customers maximize their investment with a solution designed to evolve with the market.
Navin Valrani, Chief Executive Officer, Fintaris Payment Solutions said, "As the leading provider of first-class payment solutions in the world, we are proud to have been selected by CPI as their distributor in the Middle East. Our two companies are perfectly aligned in our practices and values, and we are excited to see what the future holds as we work together to bring CPI's full range of high-quality solutions to our customers in the retail, transportation, kiosk and vending sectors at this time, when they will bring much needed benefits."
Pramodh Idicheria, Chief Operating Officer, Fintaris Payment Solutions, added, "We are honored to represent a titan such as CPI, a global company that fully understands the advantages of managing international operations as well as the needs of local markets through their trusted partners.  We look forward to a long and fruitful partnership."
CPI works with its regional partners and customers to offer the most extensive range of premium bill and coin validators and recyclers, coin hoppers and dispensers, and software applications. All CPI products and technologies offer the highest level of security and fast acceptance rates, coupled with low maintenance and labor costs. The partnership with Fintaris will strengthen the brand's foothold in the Middle East market, ensuring that businesses are equipped with a high variety of applications to upgrade their customers' experiences.
Together, we can solve more. Let's talk
Market Solutions
Explore what CPI can solve for your market