Back To Resources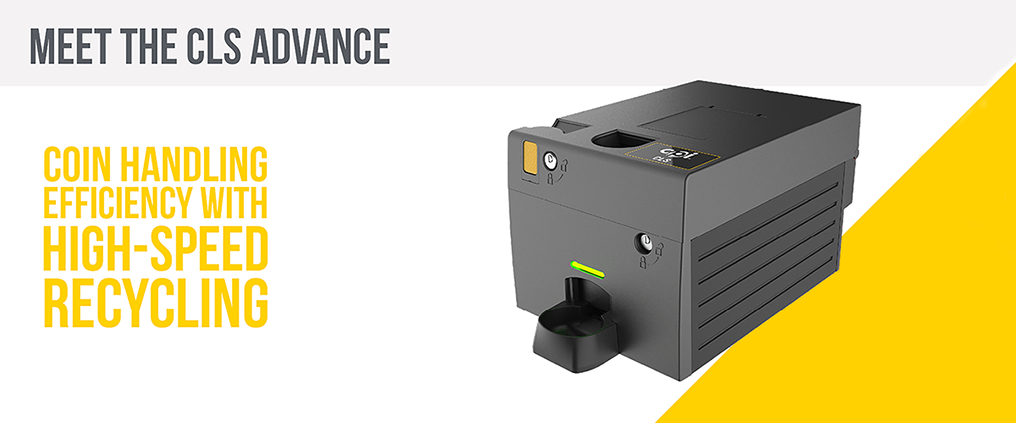 Crane Payment Innovations Releases New CLS Advance
MALVERN, PENNSYLVANIA – January 29, 2020 – Crane Payment Innovations (CPI), a Crane Co. Company, announces the release of the CLS Advance Coin Recycler.
Counting coins and managing coin transactions can be a laborious task. By integrating a secure recycling solution, coins can be counted, stored and paid out as change to customers automatically.
By automating coin handling, the CLS Advance offers a cost-effective way to offset increasing labor costs and improve staff productivity, while improving transaction speed for customers and allowing you more time to focus on the customer. 
The CLS Advance can recycle up to 8 different coins and has double and triple size hoppers if you only need to recycle fewer denominations
Maximize customer throughput with faster service using the high-speed bulk coin acceptance rate
The compact dimensions provide installation flexibility and minimizes real estate
Dual-locking, fully enclosed system keeps the coins secure
The high capacity of the CLS Advance hoppers optimizes up-time by reducing the need for refilling and employee intervention
For more information on the CLS Advance please visit the product page here.
Together, we can solve more. Let's talk
Market Solutions
Explore what CPI can solve for your market